TAZEWELL SPEEDWAY LOSES ONE FROM RACING FAMILY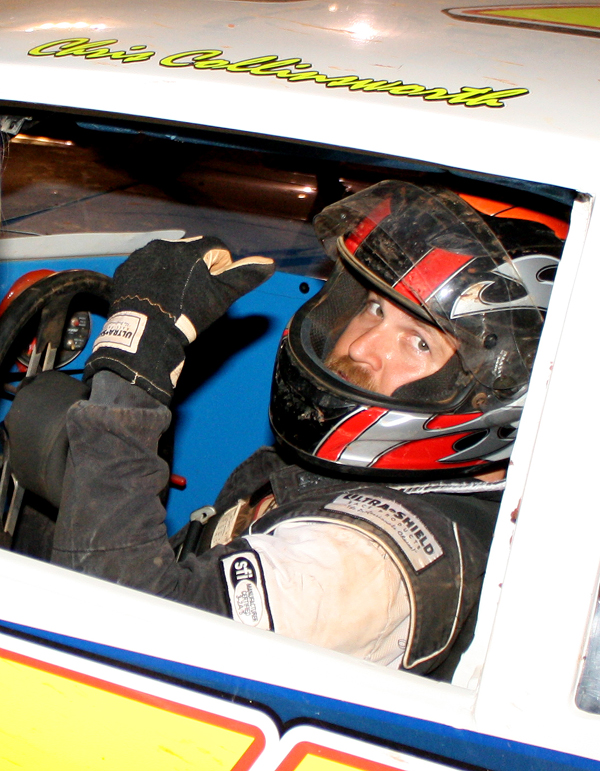 Sad news to report from Tazewell Speedway. Modified street driver Chris Collinsworth was killed on Monday. Collinsworth was a favorite among his fellow drivers and fans at Tazewell Speedway. Family will receive friends on Wednesday, Sept. 14 from 6:00pm to 8:00pm at the Claiborne-Overholt Funeral Home. The funeral will be on Thursday, Sept. 14 at 11:00am at the Claiborne-Overholt Funeral Home Chapel. More information can be found at www.claibornefuneralhome.com.
---
BUDDY ROGERS MEMORIAL RAINED OUT -
RESCHEDULED FOR SEPTEMBER 23
Sunday's Buddy Rogers Memorial 44 NASCAR sanctioned event has been rained out. The early wave of rain from Tropical Storm Lee moved into the area late afternoon and more rain is on the way. The race has been called off and is rescheduled for Friday, September 23. The next race at Tazewell Speedway will be Saturday, September 17.
---
KRAMER RALLIES FOR AMS WIN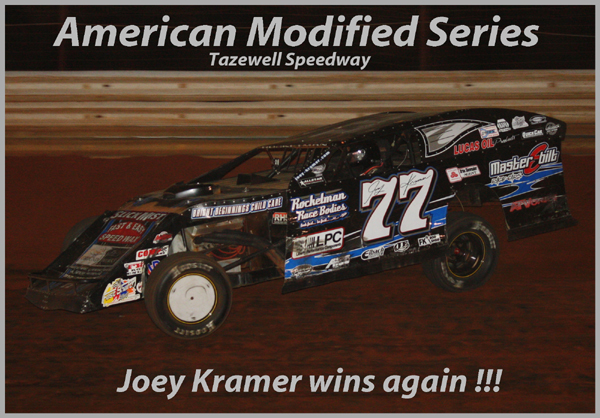 August 26, 2011 - The American Modified Series made their first trip to Tazewell Speedway on Friday night and they did not disappoint. Joey Kramer, who was won numerous open wheel races at Tazewell, made a late race pass to capture the AMS win. Stanley Donahoo lead most of the way as four and five-wide racing took place behind the leader. Kramer passed Donahoo on la 44 and held on for the win/
In other racing action, Brian Smith finished ahead of Steve Smith ton win the Tazewell Late Model race. Other winners were Jordan Horton, Jonathan Miracle, Logan Dukes, and Kurt Owens.
The next event for Tazewell Speedway will be the NASRA-sanctioned Buddy Rogers Memorial 44 on Sunday, September 4. Additional information will be released soon.
Click here for story and full results
---
TAZEWELL LEGENDS
Tazewell Speedway track photographer Allen Earl has been featuring drivers from the past at Tazewell Speedway in the Claiborne Progress. Click below to access the legends page to view present and past stories.
Click here to read Tazewell Legends
---
---